When disruptions occur in food supply lines, it becomes incredibly difficult for you to stock up on emergency food rations for your survival cache. That's why, in case of emergencies, it is important to have a well-stocked survival cache or pantry full of shelf-stable food items for long-term use. However, not all survival foods products are created equal. The majority of emergency storable food products available on the market today are filled with pesticides, GMOs, MSG, heavy metals and heavily processed ingredients.
Organic Emergency Storable Food Supply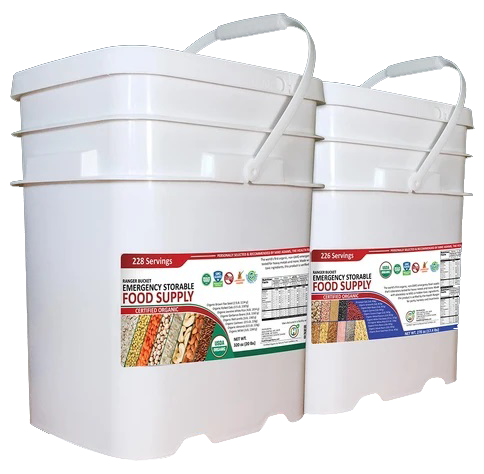 The Health Ranger Store understands the importance of getting all the nutrients your body needs, especially during survival situations. That's why we've put a lot of time and effort into preparing our NEW Ranger Bucket Set – Organic Emergency Storable Food Supply. Now with 454 servings of ultra-clean, highly nutritious storable food, our Ranger Bucket Set provides more food servings than ever before! It also offers a slightly different selection of organic superfoods than previous Ranger Bucket Sets. Because each individual bucket is immensely difficult to put together, we are only able to produce them in very LIMITED QUANTITIES.
Stock up on the Ranger Bucket now to ensure that you'll have a reliable food supply for nearly any survival situation. The Ranger Bucket Set is lab tested for glyphosate, heavy metals and microbiology. It also contains absolutely no GMOs, MSG, synthetic chemicals, preservatives or heavily processed ingredients.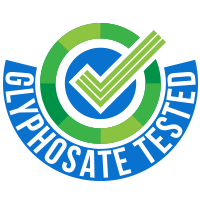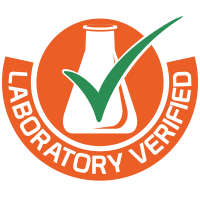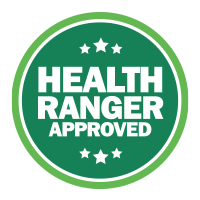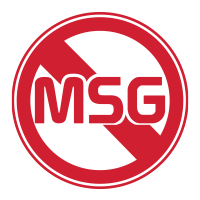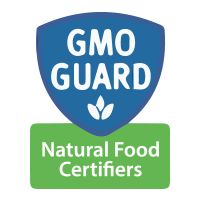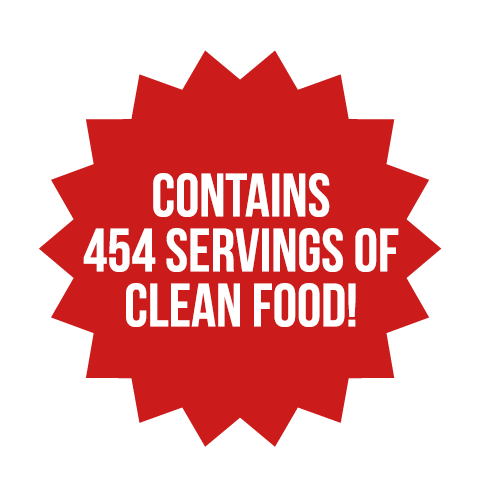 The Ranger Bucket Set – Organic Emergency Storable Food Supply always gets SOLD OUT quickly – and for good reason. This product is one of the world's cleanest, most nutritious, certified organic emergency storable foods. Each Ranger Bucket Set contains 19 lab-verified, USDA organic food components that are clean, versatile, delicious and packed with the nutrients you need to stay energized and alert in any situation. And with over 400 servings, you also get the most value for your money.
However, due to current world events, we were only able to secure EXTREMELY LIMITED QUANTITIES of our high-quality Ranger Bucket Sets. Each individual bucket is immensely difficult to put together, requiring a tremendous amount of time and dedication to produce. As such, we cannot guarantee when a new lot of our Ranger Bucket Sets will be available again. Get your Ranger Bucket Set – Organic Emergency Storable Food Supply now, while supplies last!
ONLY LIMITED QUANTITIES OF RANGER BUCKET SETS ARE AVAILABLE!
The Ranger Bucket Set – Organic Emergency Storable Food Supply gives you 454 servings worth of 19 different organic, wholesome foods that have an incredibly long shelf life. All these products can be stored for 10-15 years, depending on storage conditions.
These food components have been personally selected and recommended by Mike Adams, the Health Ranger. Here's what you can expect to find in the Ranger Bucket Set.
Keep the Ranger Bucket Set in a cool and dark location, with low-humidity and it will last for an extended duration. Heat, humidity and light will degrade all storable foods.
BUCKET A - 228 SERVINGS PER PAIL
Brown flax seeds are a great source of fiber, vitamin B1, manganese, protein, carbohydrates and micronutrients. They are also among the best plant sources of omega-3 fatty acids, which support healthy eyes, heart and brain. When mixed with water and salt, they can be made into delicious flax crackers by drying them on sheets (in a kitchen dehydrator or even sun-dried). Add other spices such as turmeric and peppers to make the crackers even more delicious.**
ORGANIC BROWN FLAX SEED (2.5 LB., 1134G)
Filled with dietary fiber and protein, but low in sugar, rolled oats are a delicious emergency food that can be blended into everything from baking mixes to breakfast cereals. They can promote healthy energy levels, immunity and alertness thanks to their content of carbohydrates, healthy fats, zinc, iron and selenium. Oats do not contain gluten, so they are ideal for preppers who have a sensitivity to gluten.**
ORGANIC ROLLED OATS (3.5 LB., 1587G)
White Jasmine rice is a long grain rice that contains dietary fiber and protein to support overall health. It has a longer shelf life and is easier to digest than its brown rice counterpart, making it an ideal survival food for long-term storage. Our delicious, organic white Jasmine rice is non-GMO and has zero chemical additives. Enjoy its unique, earthy flavor. All our rice is scientifically tested for heavy metals to ensure near-zero levels of arsenic, lead and other contaminants that are common in rice.**
ORGANIC JASMINE WHITE RICE (4 LB, 1814G)
Garbanzo beans, or chickpeas, are the ideal emergency food! Because they deliver a lot of fiber and slow-burning carbohydrates, these nutrient-dense beans will leave you feeling full for longer and are great for people who are watching their blood sugar levels. They're packed with energy-supporting B-vitamins, as well as iron, calcium and magnesium to support healthy bones and muscles. They also contain dietary fiber and vitamin C to support healthy digestion and strong immunity, respectively.**
ORGANIC GARBANZO BEANS (3 LB., 1360G)
Lentils, like other legumes, are rich in complex carbohydrates, as well as protein. They also contain B-vitamins that support optimal energy levels. Their high potassium levels can help keep you alert during emergencies while also keeping you calm and composed. Lentils can support a healthy digestive system due to their high levels of dietary fiber. Certified organic red-split lentils are the perfect high-nutrition solution for healthy living and food preparedness.**
ORGANIC RED LENTILS
(3 LB., 1360G)
Munching on cashews will give you plenty of energy, thanks to the nut's high levels of complex carbs, protein, B-vitamins and healthy fat. Cashews contain copper and magnesium to help maintain optimal joint and bone health. They can also provide plenty of magnesium, which supports healthy nerves, muscles and blood vessels. Cashews are also very filling – small portions are enough to stave off hunger for hours. Plus, they're delicious!**
ORGANIC CASHEWS
(0.5 LB., 226G)
Packed with fiber, protein, monounsaturated fat, vitamin E, manganese, magnesium, riboflavin, phosphorus and vitamin B2, almonds are one of nature's nutritional wonders. Like other nuts, almonds are rich in healthy fats that support healthy energy levels. They are also very high in dietary fiber and magnesium which promote healthy heart function. The high levels of protein, calcium and iron in almonds work together to maintain optimal physical endurance.**
ORGANIC ALMONDS
(0.5 LB., 226G)
Millet is extremely important as an emergency food due to its nutrient density. Brimming with essential nutrients, such as magnesium, calcium, manganese, phosphorus, carbohydrates, protein, dietary fiber, iron, B vitamins and antioxidants, millet provides important vitamins and minerals to support healthy bones, muscles and digestive and nervous systems.**
ORGANIC MILLET
(3 LB., 1360G)
BUCKET B - 226 SERVINGS PER PAIL
Set aside the processed "white salt" and replace it with full-spectrum Himalayan Salt. Harvested from genuine salt caves formed millions of years ago by ocean currents, Himalayan Salt was created long before industrial pollution contaminated the planet. This type of salt is one of the purest of its kind in the world. Its full spectrum of trace minerals can also provide beneficial elements that are usually missing from nearly all modern foods.
HIMALAYAN SALT
(1 LB., 454G)
Those with gluten sensitivity can benefit from carbohydrate sources like amaranth. It is very filling and can provide a lot of stamina and energy without adding empty calories to your diet. This healthy grain is very easy to digest and contains plenty of calcium, protein, magnesium, iron, manganese and antioxidants.**
ORGANIC AMARANTH
(2 LB., 907G)
Black beans are loaded with calcium, magnesium, sodium and phosphorus that support strong, healthy bones and muscles. Their high level of protein and carbohydrates support healthy energy levels, while their dietary fiber content can promote optimal digestive function. Just like the other beans in this bucket, they make an ideal emergency food because of their multitude of uses in various soups, stews and other recipes.**
ORGANIC BLACK BEANS
(2 LB., 907G)
Quinoa, the world's most ancient superfood, can be mixed with almost anything, making it the perfect emergency food. A cup of quinoa can give you more than 200 calories of energy. It does not contain gluten, so it makes for an excellent source of energy for those who want to keep gluten out of their diet. It also gives you an abundance of magnesium and phosphorus to support healthy bones, as well as iron, vitamin B-complex, and manganese for overall wellness. It is also loaded with protein, fiber and minerals.**
ORGANIC QUINOA
(2 LB., 907G)
Unlike regular sugar, the calories in coconut sugar are far from "empty," thanks to its antioxidant and mineral content, which includes iron, zinc and calcium. With a delicious taste, coconut sugar has a very low glycemic index, lower than refined table sugar. This makes it a healthy choice of sweetener that gives you a delicious energy boost.**
ORGANIC COCONUT SUGAR (2 LB., 907G)
One of America's favorite staple foods, popcorn is not only delicious, but also a great source of fiber, minerals and vitamins A, B and E. Organic yellow popcorn is a healthy, whole grain food that contains antioxidant polyphenols, beneficial plant compounds and other nutrients. Yellow popcorn can help maintain strong and healthy bones. Its content of dietary fiber can also support healthy digestion. This corn is completely organic and non-GMO.**
ORGANIC YELLOW POPCORN (1 LB., 454G)
No emergency food supply is complete without chia seeds! Despite their small size, chia seeds pack calories from their rich fat, protein and carbohydrate content. As one of the healthiest foods on Earth, they contain an abundance of fiber, omega-3 fatty acids, calcium, manganese, magnesium, phosphorus and antioxidants to support overall health. Chia seeds soaked in water also make for an excellent substitute for eggs, which may be hard to keep fresh in SHTF situations.**
ORGANIC WHITE CHIA SEEDS (15OZ, 425G)
Yellow miso is a complete protein (it contains all the essential amino acids) and is also an excellent source of B vitamins, especially B12. This non-GMO soybean product makes for an excellent, healthy food source in emergency situations. It is rich in nutrients like protein, manganese, zinc, copper, carbohydrates, sodium and vitamin K. Because it is fermented, it is also a good source of prebiotics, which support proper digestive function and optimal immune function.**
FREEZE-DRIED ORGANIC YELLOW MISO (0.5 LB., 226G)
Pinto beans are among the best foods to have if you want to support healthy energy levels. They're packed with protein; a cup of boiled pinto beans has 15 g of lean protein. Pinto beans also contain high levels of dietary fiber, iron, copper, manganese, magnesium and B vitamins. Rich in nutrients, but low in fat, pinto beans can nourish your body, but contain no empty calories. With a myriad of health benefits, pinto beans are also delicious and can be consumed in many forms.**
ORGANIC PINTO BEANS
(2 LB., 907G)
Like the other legumes in the Ranger Bucket, adzuki beans yield high levels of slow-burning carbohydrates and protein, making them an excellent source of long-lasting energy. They're a perfect emergency food because they can be used in a wide variety of recipes, including stews, chili and baked goods. Their high-protein content helps maintain healthy muscle function to support your daily activities. Adzuki beans are also loaded with dietary fiber and potassium, folate and magnesium.**
ORGANIC ADZUKI BEANS (2 LB., 907G)
Get your daily dose of protein, dietary fiber and other nutrients with Health Ranger Select Organic Black Eyed Peas. These highly versatile and delicious legumes make a healthy addition to stews, soups, salads and curries. Our premium black eyed peas are non-GMO, vegan and certified Kosher and organic. They are also lab tested for glyphosate, heavy metals and microbiology.
ORGANIC BLACK EYED PEAS (15 OZ, 425G)

I firmly believe that emergency food should empower you with outstanding nutrition to keep you strong and healthy so you can survive almost any crisis. I personally guarantee that my Health Ranger Bucket Organic Emergency Storable Food Supply is meticulously sourced, strictly tested in our science laboratory, and safely packaged in our GMP-compliant, certified organic food facility where safety and sanitary conditions are paramount. I also guarantee that this food contains absolutely no added MSG, GMOs, or other toxic ingredients and all product lots are lab tested for glyphosate, heavy metals and microbiology.
- Mike Adams, The Health Ranger

Finally, I guarantee that you will find this food to be exactly what I describe here: honestly weighed and vacuum-packed, and delivered to you fully intact and ready for storage.
I back this guarantee with a 100% satisfaction promise that says if you don't like this Health Ranger Bucket Organic Emergency Storable Food Supply for ANY reason – including "Oh, I just changed my mind." – you can return it any time before 30 days for a full refund (minus shipping).
I guarantee my storable food pails can help keep you nourished, awake, healthy and even ALIVE during times of extreme crisis!
Why choose the Ranger Bucket Set
Cheap brands preserve their food using salt and sugar, both of which provide empty calories and almost no nutritional value. In large quantities, sugar and salt can even compromise your health. You need REAL NUTRITION to stay awake, alert and able to adapt to changing circumstances. We source only the cleanest and highest-quality ingredients that deliver beneficial vitamins and minerals for our Ranger Bucket Set.
IT IS MADE WITH HIGH-QUALITY INGREDIENTS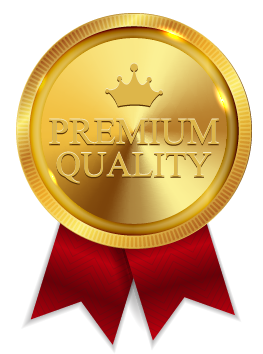 IT IS SPECIALLY FORMULATED BY THE HEALTH RANGER
The Ranger Bucket Organic Emergency Storable Food Supply is brimming with REAL FOOD NUTRIENTS in whole-food form. These were carefully selected by the Health Ranger, a published food scientist and top book author, to provide you with the energy, proteins, minerals, fiber and plant nutrients you need to survive any crisis.
Each of the 19 food components in the Ranger Bucket is carefully vacuum-sealed to prevent oxidation and keep their flavor and nutritional composition intact. This ensures that the Ranger Bucket's contents stay in excellent condition for up to 15 years. The packaging we use is absolutely BPA-FREE for your safety.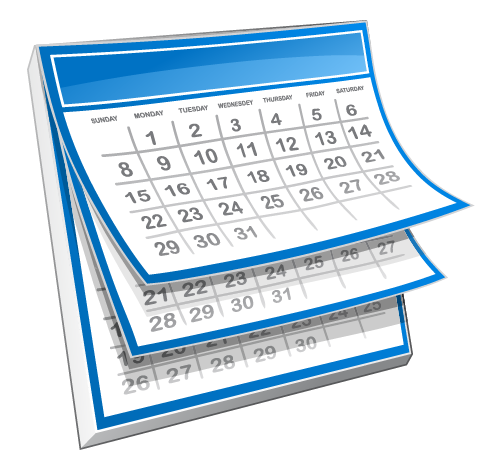 Most of the common, conventional preparedness foods you'll find today contain pesticides, heavy metals, hidden MSG and GMOs that can put your health at risk. We perform meticulous lab tests on every single lot of each of the ingredients we purchase to ensure that you are getting nothing but pure, clean, safe ingredients that provide wholesome nutrition.
IT IS LAB VERIFIED FOR CLEANLINESS AND PURITY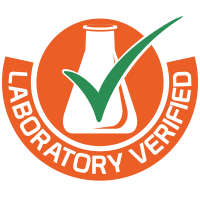 With the Ranger Bucket Organic Emergency Storable Food Supply, you get as many food servings as most other "camping food" products that other brands offer. What you won't get are ingredients laced with GMOs, pesticides or toxic chemicals. Get your money's worth with the highest-quality, longest-lasting storable food supply you'll find anywhere: the Ranger Bucket.
IT PROVIDES THE BEST VALUE FOR YOUR MONEY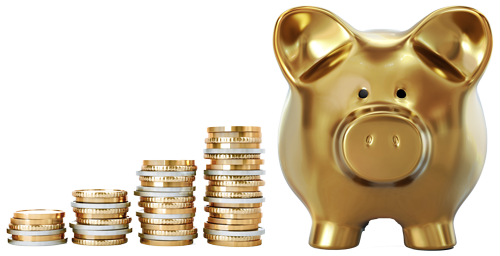 Organic Emergency Storable Food Supply?

Here is your chance to stock up on top-quality, lab-verified, storable food for emergencies when you can't leave your home. The Ranger Bucket Set is incredibly useful for survival scenarios, such as riots, pandemics, city-wide lockdowns, power outages, hurricanes and other natural or man-made disasters.
To ensure that you get the highest-quality, nutrient-dense storable foods, we put a lot of care and effort into producing our lab-verified Ranger Bucket Sets – from sourcing the cleanest and highest-quality ingredients to meticulously lab testing every single lot we purchase, to assembling and vacuum-sealing each food component. In fact, the vacuum-sealing technology enables the Ranger Bucket to be stored for up to 15 years.
Unlike most commercial emergency storable food options, the Ranger Bucket Set is lab tested for glyphosate, heavy metals and microbiology. It also contains absolutely no GMOs, MSG, synthetic chemicals, preservatives or heavily processed ingredients.
(454 Servings)
Ranger Bucket Set
Organic Emergency Storable Food Supply (A5 + B4)
MSRP: $449.00
Your Price: $289.00
Savings: $160.00 (36%)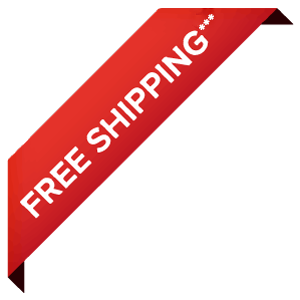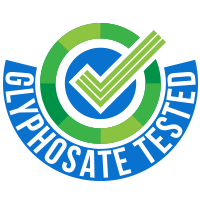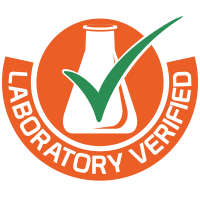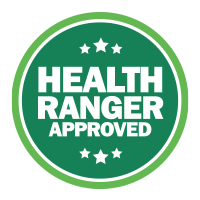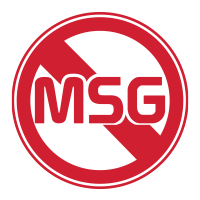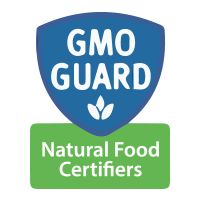 If you're not a member yet, sign up now to start earning rewards points!